COVID-19 Testing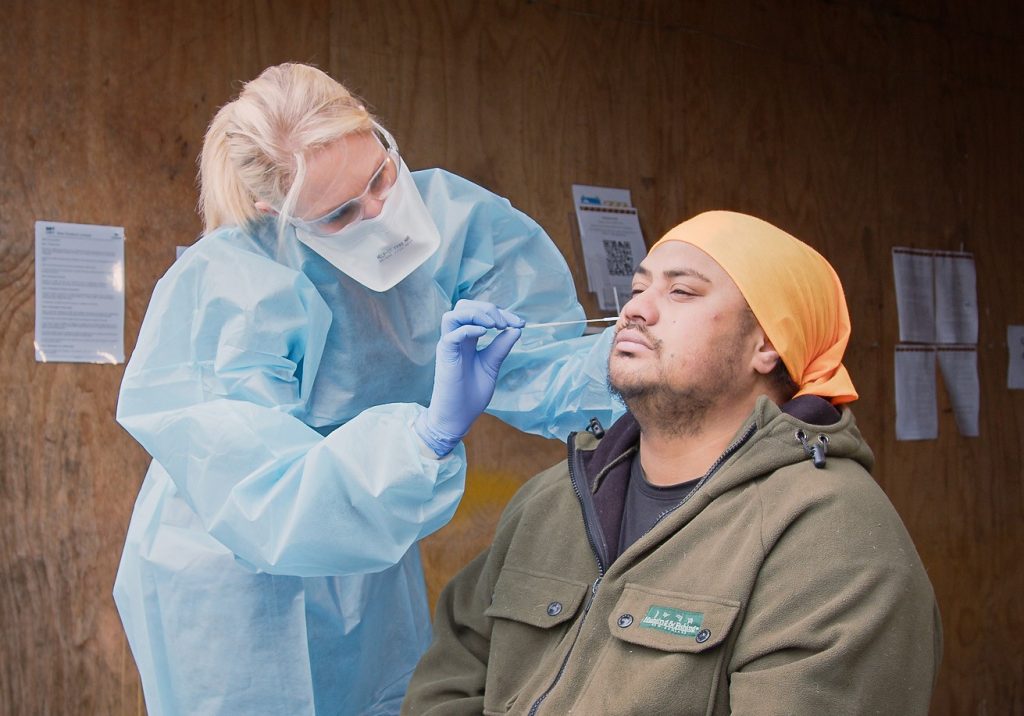 Working for Health offers private COVID-19 testing for travelers who require a pre-departure coronavirus test. We also provide services for employers who have testing needs for occupational purposes. With our comprehensive national network of partner clinics we can coordinate testing for workers in all regions for workplace risk management purposes. Our COVID-19 testing services are not limited to land, we can also complete COVID-19 testing for any vessel crew changes, including at anchorage if required.
Bookings
To make a booking, call 06 755 4324 or get in touch with one of our COVID-19 testing logistics team via our contact page. Our usual opening hours are 0830-1630, Monday to Friday but we can arrange out of office hours testing, including on Public Holidays if required (additional fees apply).
The Process
Respiratory secretions are collected via a nasal (nasopharyngeal) swab by one of our highly trained clinical team. Collected samples are then sent to an IANZ accredited laboratory for analysis by means of PCR (polymerase chain reaction). Results are usually back around 48 hours later and once received, one of our logistics team will promptly email these through to your nominated email address, even if they arrive outside of hours. You are also welcomed to pick up a hard copy from our Bell Block clinic during our normal business hours.
We only test well individuals. Anyone who is experiencing symptoms consistent with COVID-19 should call their own GP or Healthline and arrange for a FREE test at one of the local Taranaki COVID-19 community testing clinics.